Family-sized holidays for your enjoyment and that of your children. The perfect picture frame that houses the touristic village is Lake Garda, the pearl of northern Italy.
Organizing a holiday that can entertain the whole family is not always a simple undertaking. Everyone has their own needs and especially for parents with children and teenagers, the choice of the right structure that offers entertainment and activities is very important for the well-being of all family members. This is why today we would like to take you inside
Eden, your touristic village for children on Lake Garda
, designed to accommodate the different needs of adults and children, for a fun-filled holiday.

What do we mean by a touristic village for children on Lake Garda?
We mean a structure designed and built to accommodate families with children of different ages and which offers accommodation and services designed to meet the many needs encountered when traveling with the whole family. In particular, Eden offers a wide range of activities and services that will be able to entertain you and your children for the entire holiday, with many options created for the little ones and many others for all the family.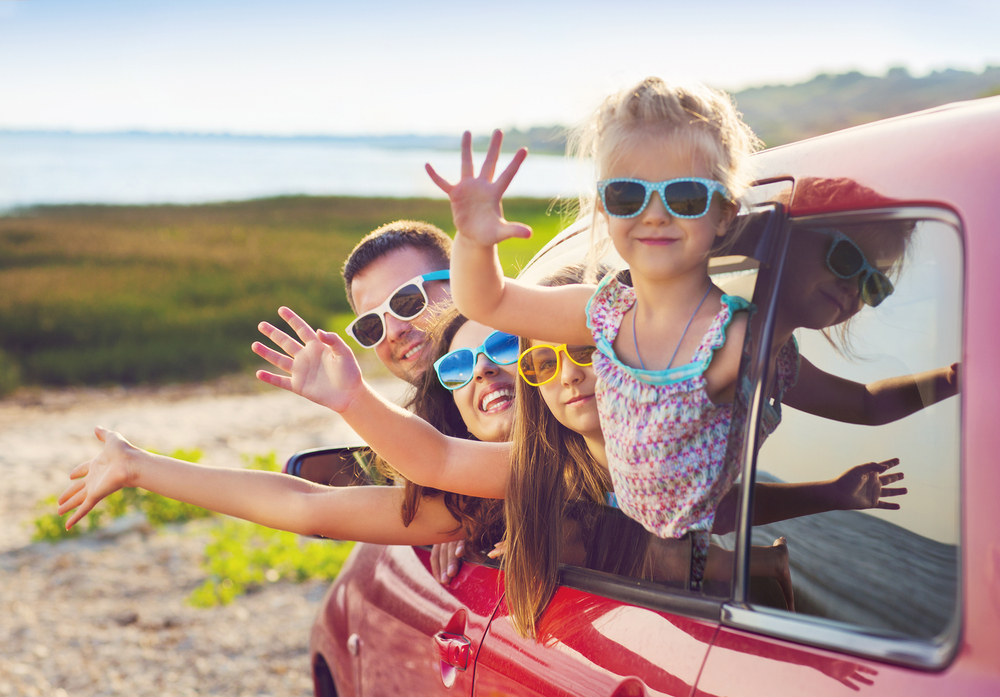 Touristic village for children on Lake Garda: activities for the little ones
Socializing between children is one of the best things that happens naturally in our four-star Eden village. Every year new friendships are made and you will have beautiful memories to take home. In addition to the two playgrounds with slides and swings, the pride of the touristic offer for children on our campsite is the water park near the swimming pool. This way your children will never get bored and you can treat yourself to some rest.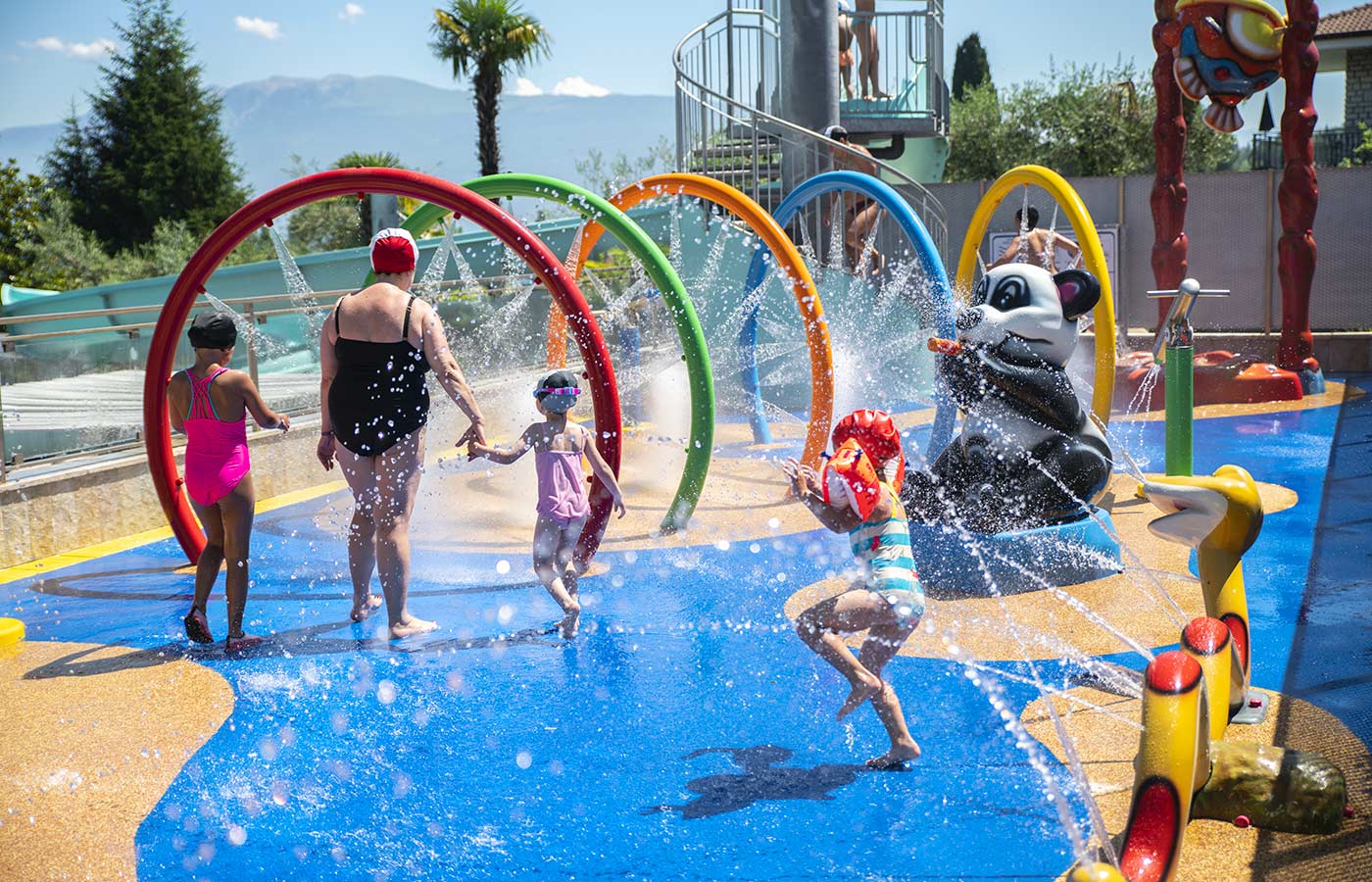 The plus of our touristic village for children: the swimming pools and the Splash Park


The surprises don't end here because among the attractions most loved by our guests, both children and adults, we have three fresh water pools and a Splash Park. You will find two pools that are always accessible in the lower area of the campsite, one deeper for adults and one with safe water height for children. There is also a third swimming pool in the highest area of the campsite which you will find open from mid-May to mid-September. These areas are constantly monitored by our lifeguards, to ensure the safety of all guests.
Connected to the pools you will then find the Splash Park, the area with water games and slides that your children will love. We thought that more than just a swimming pool was needed to entertain the little ones and that's why you can also find the waterslides and all the water games. In short, your children will have a day full of fun and things to do, in this way you can enjoy the sun in the equipped solarium area. The swimming pools are open every day from 9 to 19.
The touristic village for children a stone's throw from the beach of San Felice del Benaco and equipped with swimming pools and splash parks is therefore ready to beat the heat of the summer season!

Touristic village for children on Lake Garda: activities for adults
Let's now move on to the amusement of adults who will be able to find various ways to spend their days between a dip in the lake and one in the pool . The touristic village for children on Lake Garda has reserved for its guests several spaces dedicated to sport and entertainment including:
● multipurpose field
● games room and TV room
You can relax on deck chairs and then challenge each other on the pitch for a friendly match with your family or other guests. The possibilities are numerous and we must not forget the beautiful beaches that you will find just a few steps from the campsite and which will offer you a lake view from morning until evening.

Touristic village on Lake Garda for children: accommodation and camping
The fun moments that you will experience inside the Eden touristic village must necessarily be accompanied by a space where you can rest comfortably and relax between activities. Our structure offers different types of accommodation and a camping area equipped with shaded pitches for tents, caravans and campers. As for the village area , you can choose between different housing structures: 

● mobile homes
● apartments
Each mobile home and apartment is designed to accommodate both small and large families and has all the necessary comforts for an unforgettable stay. Inside you will find bedrooms with comfortable mattresses where you can rest to recharge your batteries and live the days to the fullest. There are also one or more private bathrooms with shower, a large living room with fully equipped kitchenette, a terrace with table and chairs to enjoy the sunsets and the lake view, all this surrounded by the splendid Mediterranean vegetation. As for the
camping area
, the Eden touristic village on Lake Garda has pitches, each of which guarantees privacy to ensure a relaxing stay for all families who want to spend their holiday in the spirit of camping. You will find connections for the electricity and the gray water drainage area for campers and caravans.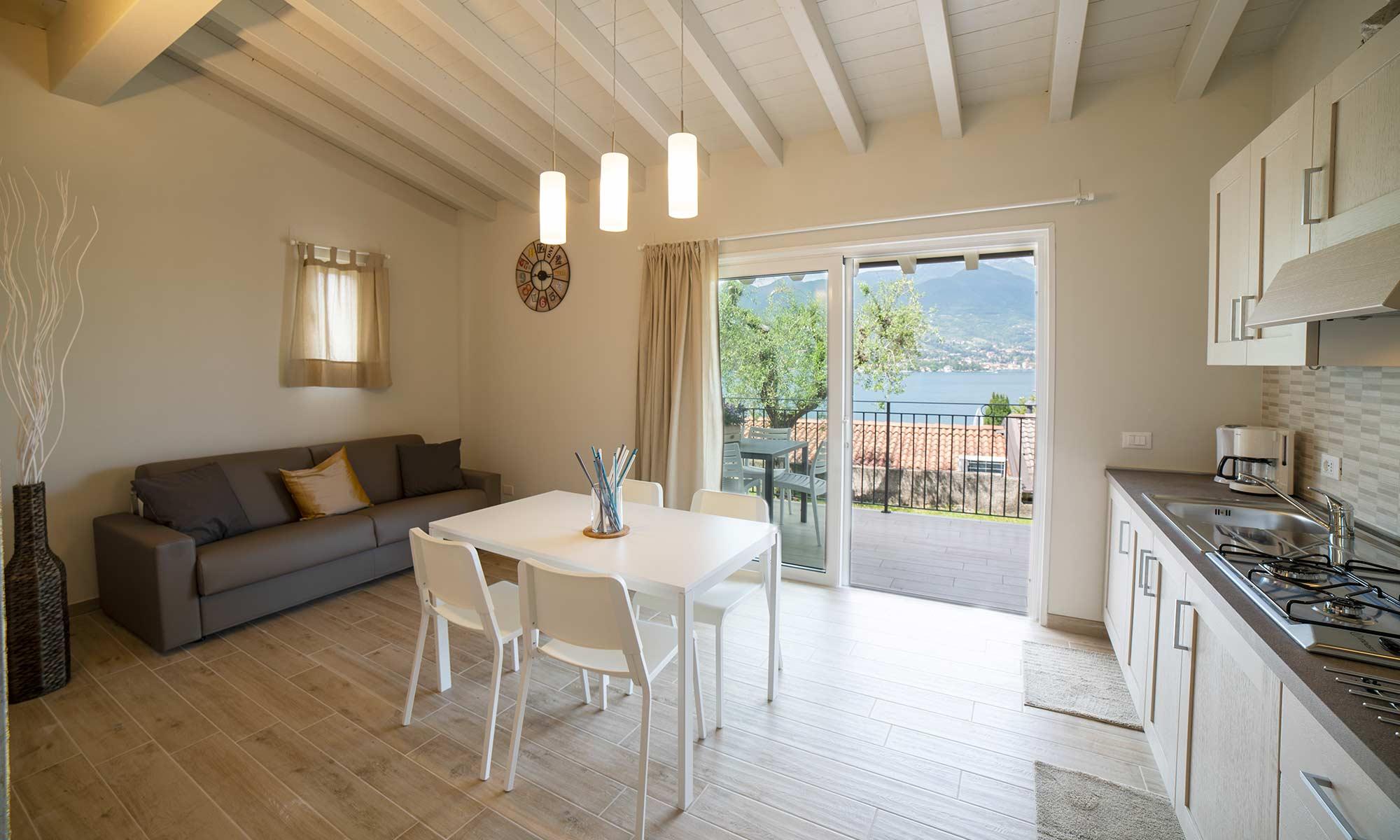 Touristic village for children on Lake Garda: sport and entertainment
The four-star camping Eden is the perfect structure for an
unforgettable holiday full of fun
. In addition to the many services that we have already described, the touristic village for children on Lake Garda is just a few steps away from the beach of San Felice del Benaco. You can reach the lakefront by foot and if your family is a bicycle lover, you can rent some and use those to move between the various beaches and to reach the city center. One of the great advantages is precisely the position in which the campsite is located, which allows you not to use the car to move around. What more could you ask for than a holiday without the stress of traffic! 
But the advantages don't end here because if you like
water sports
, Lake Garda is undoubtedly the right place for you. There are many sports to try and they can also be done by the little ones with the help of the instructors. New experiences are perfect for children because they stimulate their curiosity and keep them engaged. Parents know how difficult it is to plan a holiday, but we assure you that the touristic village for children on Lake Garda will make you forget about stress and have fun. The campsite informs you about places and events near the campsite that you can attend. What could you ask for more! Pack your suitcase, we'll take care of the rest.

Touristic village for children on Lake Garda: where to eat?
There are many choices to make when you go on vacation: you have to decide the destination, the accommodation and the
activities to do once you arrive
. We know that those with small children are very careful when organizing their trip, because they don't want the children to get bored and, in the meantime, would like to indulge in some relaxation. The touristic village for children on Lake Garda helps you to experience a dream vacation and offers many services to entertain the little ones and to allow the older ones a well-deserved rest. Among the most difficult choices to make when traveling with children is what to eat for lunch and dinner. We know that it can be a challenge to find a dish that our children like, but don't worry because the touristic village for children on Lake Garda offers a restaurant, a pizzeria and a bar that are always available to guests. You won't have to worry about what to cook, the restaurant has an extensive menu with local specialties that will make adults and children happy and our pizzeria offers one of the most loved dishes ever, with pizza you're on the safe side! Furthermore, for breakfast, snacks and aperitifs (but only for the older ones), we have the bar in the structure, always ready to welcome you. In short, you can relax until the sun goes down, without worrying about what to eat, we'll take care of everything! Camping Eden is ready to let you experience a dream vacation, with your favorite dishes cooked by our chefs.
For more information, do not hesitate to contact us!