All the comforts, services and accommodations of the Eden touristic village for an unforgettable family holiday, this is a real family camping on Lake Garda.
What are the logistical characteristics to consider when organizing a trip with the whole family? The first is certainly the choice of the structure in which you are going to stay. Accommodation is one of the pillars behind the success of a holiday because it takes in consideration various factors such as proximity to the beaches, the availability of services and entertainment, which overall are the main elements that will make you relax and have fun during your holidays. Today we see the strengths that a family camping on Lake Garda must have in order to guarantee its guests an unforgettable holiday. In doing this we present the
four-star Eden holiday village
, one of the favorite destinations for families who want to combine nature and fun.

Family camping on Lake Garda: village and campsite
The first feature that makes a holiday complex complete is the availability to choose between different accommodation solutions. In the case of Eden, you can opt for two main solutions which offer different types of accommodation. On one side you will find the
village
made up of our
splendid mobile homes
and
our apartments
, designed to accommodate large and small families and they are complete with every comfort, from the equipped kitchen to the private bathroom. These accommodations will allow you to maintain your privacy and your habits, being in effect small houses immersed in the bucolic nature of the place. The family camping on Lake Garda then has the
whole area dedicated to the actual camping
, complete with pitches for tents, campers and caravans and provided with the main services to guarantee electricity and shaded area to each station. These two solutions will allow you to create the holiday that best suits your family and their needs that often arise during the days of exploration and fun.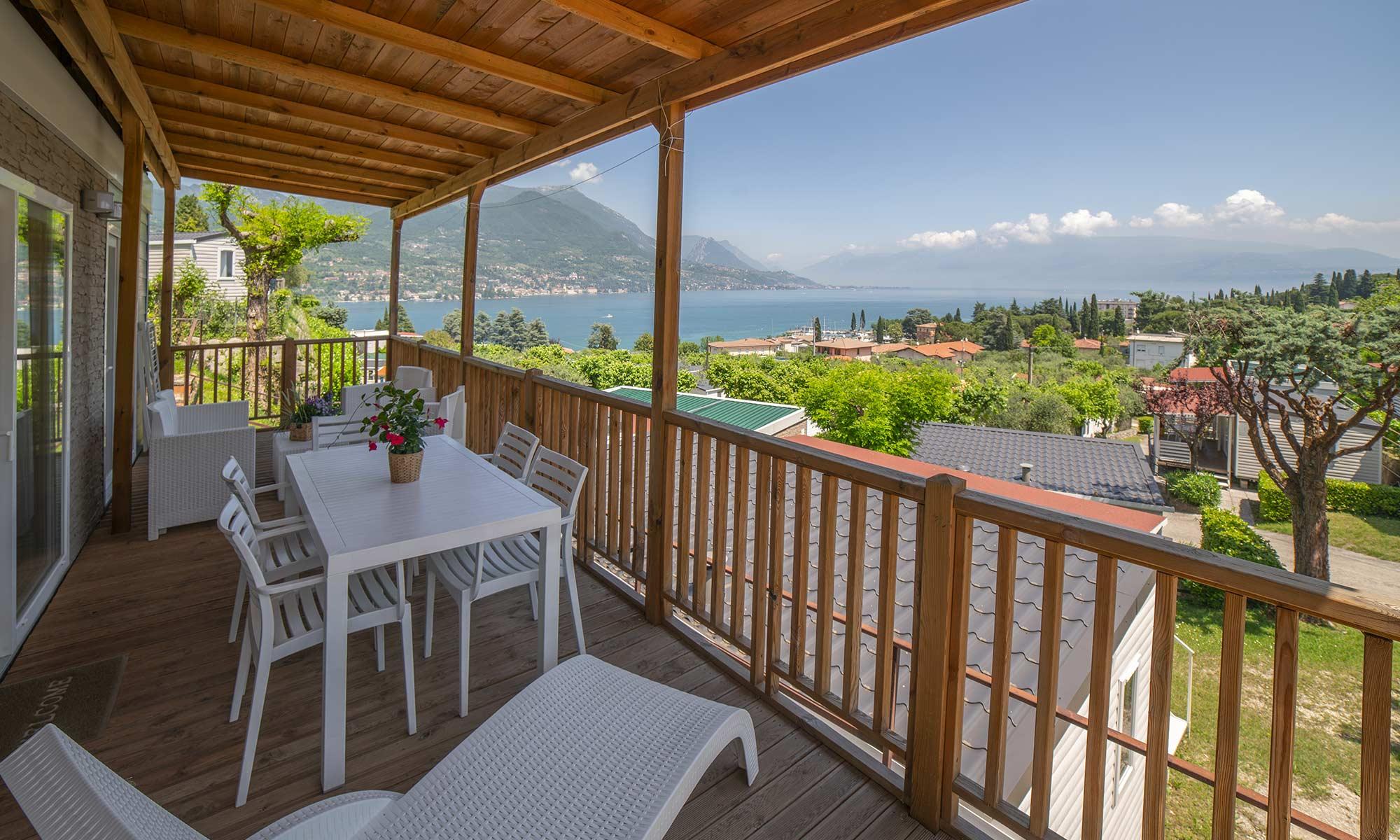 Entertainment inside the family camping on Lake Garda
A second aspect to consider when choosing the structure for the holidays is the presence of services dedicated to entertainment that will allow you to spend wonderful days. Every parent knows how demanding it can be to plan the days so that the children do not get bored. The possibility of having spaces and activities dedicated to entertainment within the family camping on Lake Garda is undoubtedly advantageous. Among the many possibilities that you will find in the Eden touristic village we point out: 

● the two swimming pools with water playground and slides
● multipurpose sports field
● playground dedicated to children
In this so the whole family can have fun and experience an unforgettable holiday of relaxation and fun.