Spacious and bright chalets to spend the summer holidays on Lake Garda in the name of relaxation and fun: the apartments of camping Eden.
Are you looking for the perfect accommodation for next year's summer holidays? The four-star Eden touristic village offers you various solutions to fulfill everyone's wishes, from the
pitch
where you can put your tent to
holiday apartments on Lake Garda.
The chalets that Eden offers its guests are perfect for both families and groups of friends. They are equipped with all comforts and are designed to allow rest and privacy, all immersed in the Mediterranean vegetation of the place.  
Types of holiday apartments on Lake Garda
Depending on the size of your family or group you can choose between:
● deluxe chalet (4 + 1 people)    
● chalet marty (2 or 3 people)    
● chalet giglio (4 + 1 people)    
Each of the holiday apartments on Lake Garda has separate bedrooms, a private bathroom, a large living room complete with an equipped kitchen and a large terrace where you can relax.  
Holiday apartments on Lake Garda: services
The Eden touristic village has
various services
that are available for the customers. We start from the two splendid swimming pools with different heights, they are constantly monitored and open all day. A campsite with a swimming pool means having the opportunity to cool off at any time of the day without necessarily having to go to the beach. In the hottest hours of the day you can immerse yourself in the swimming pool and then lie down to sunbathe in the solarium area equipped with deck chairs and umbrellas.
For sports lovers there is a multipurpose field. So don't forget to bring your rackets and football boots with you!
The village also has an indoor games room and a TV room for those wishing to have fun.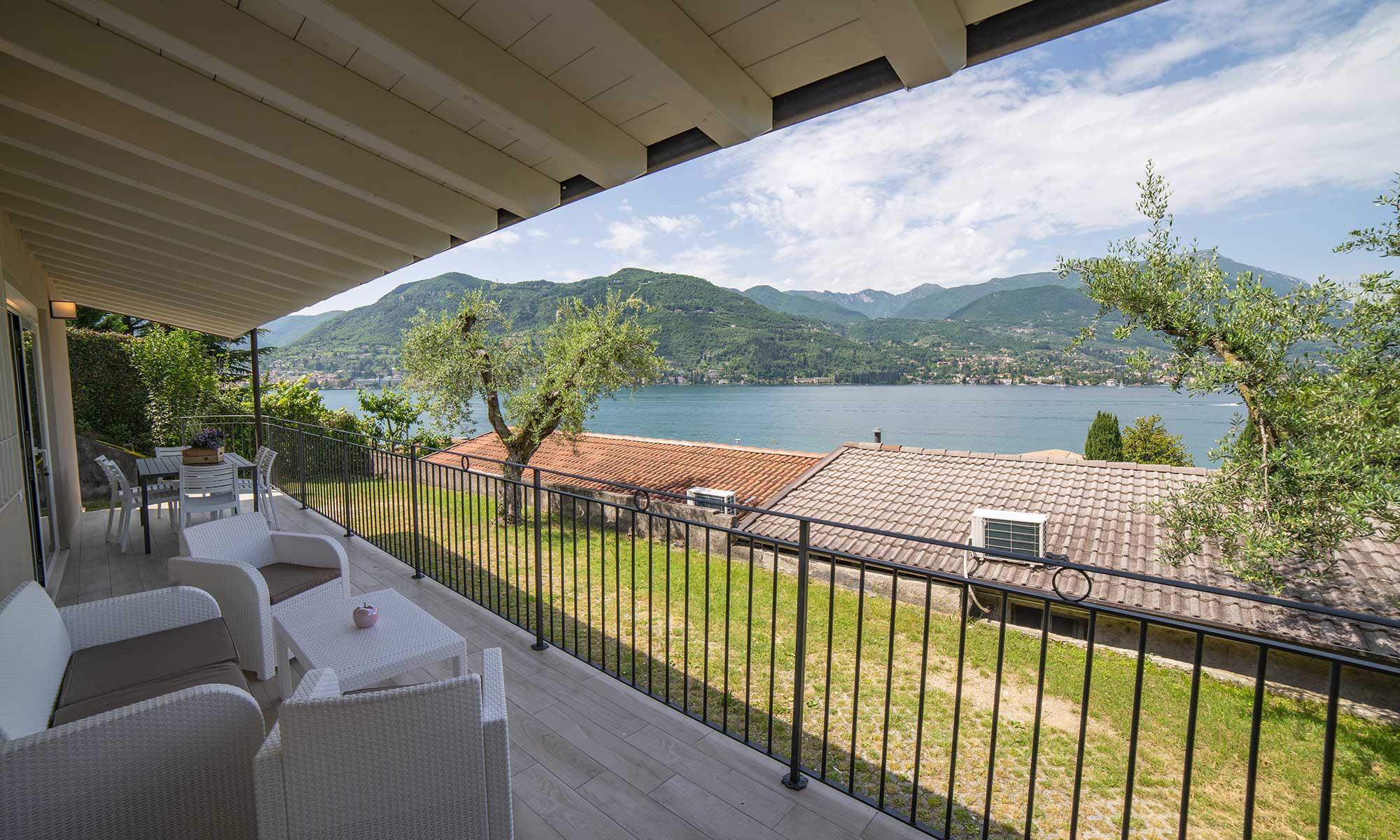 Holiday apartments on Lake Garda: what to do?
The
activities that you can do during the days are numerous
. Lake Garda is renowned for the many water, land and air sports that can be done by both adults and children and by anyone with no experience. Among the most loved we find:
● sailing    
● windsurfing    
● rowing    
● canyoning    
For hikers, on the other hand, it is possible to explore the many paths and trails in the area, which can also be explored by children . You can immerse yourself in nature and see breathtaking views once you arrive at your destination.
In addition to activities in nature, we recommend that you visit the many villages that line the lake. The possibility of staying in one of the holiday apartments on Lake Garda will allow you to have a point of reference where you can rest and return at the end of the day. You can reach the towns using the cycle paths that run along the western part of the lake, so you don't have to use the car!
We are at your disposal for further information.