Camping Eden offers you a special holiday in bungalows on Lake Garda. Chalets, mobile homes and bungalows on Lake Garda, equipped with every comfort, are located a few steps from the campsite's private beach.
Confess it: every time you think of a beach holiday, what you dream of is having a private beach. What if it wasn't the sea and the private beach was next to your bungalow on Lake Garda?
The campsite with a beach on Lake Garda of your dreams
To fulfill this desire, all you have to do is choose Camping Eden , in the beautiful and charming village of San Felice del Benaco, a few steps from Salò and Valtenesi .
Immersed in unspoiled nature, which boasts the mixture of plant and animal species from different environmental types, our campsite offers bungalows on Lake Garda: chalets from 30 to 40 square meters and mobile homes, a little more compact, around 20/30 square meters, for up to six people. Each accommodation has an equipped kitchenette, bathroom and several of them have also lake view.
To return to the wishes of vacationers, our bungalows on Lake Garda allow you access to our private beach, in the Gulf of Salò.

How to spend time in a camping with a beach on Lake Garda?
What do you think of:
- breakfast overlooking the lake or by the lake
- rest and morning tan
- reading a book, playing games with friends, afternoon baths
- musical evenings
And many other activities according to everyone's wishes, all in the tranquility and safety of a private beach.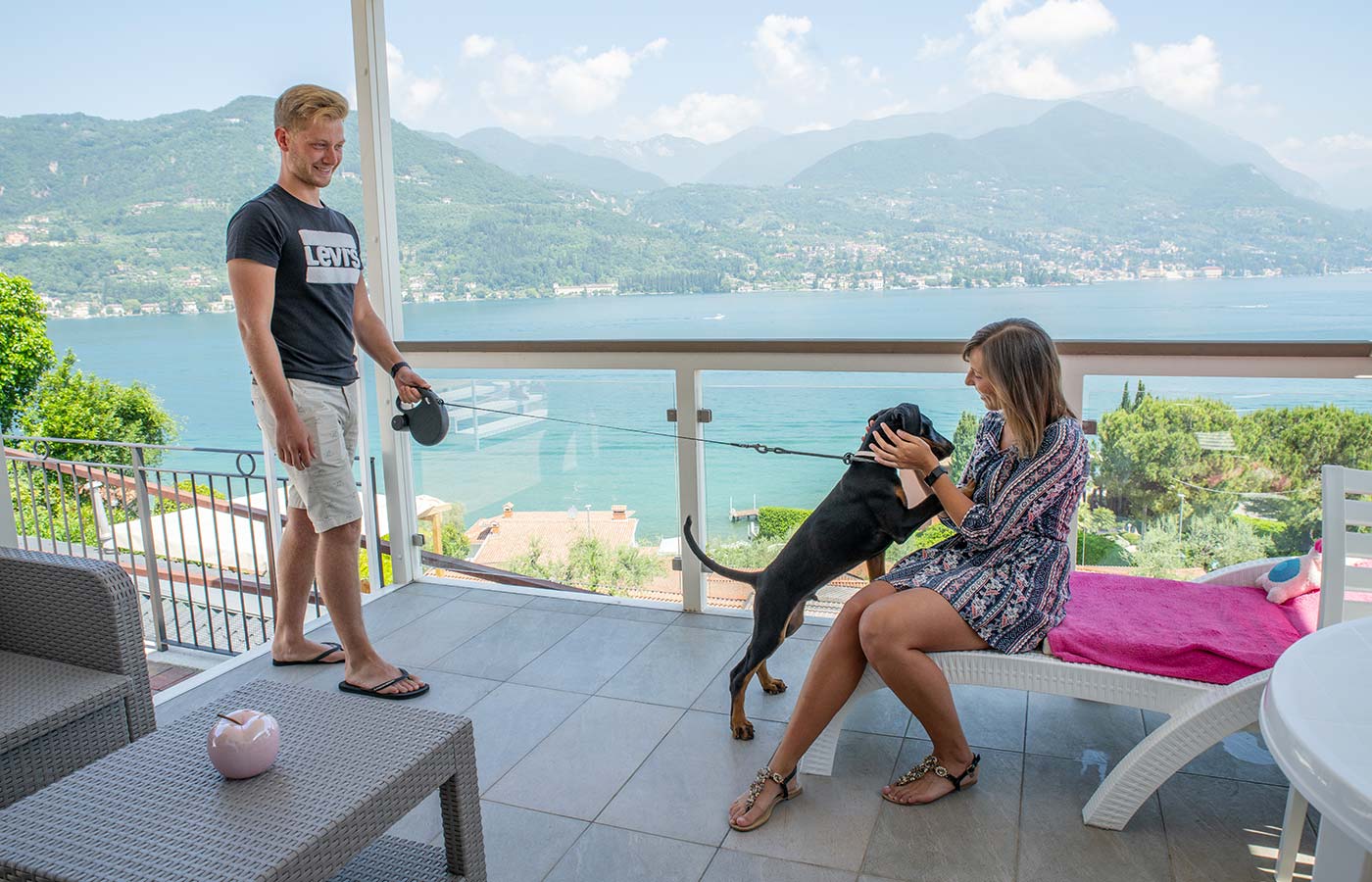 The advantages of a campsite with a beach on Lake Garda
If you are thinking that all of this is extremely attractive, wait as the surprises don't stop there! What is the main goal of any holiday? For many of us it is definitely trying to relax as much as possible to release the tensions accumulated during the previous months. This means aiming to have days away from the frenzy, which is not always easy to obtain. It will have happened to everyone to experience at least one holiday in the name of the many places to visit and the many experiences to do, always too many for the limited days that correspond to our holidays. A full holiday agenda can also be a source of stress, hindering its success.
So you are wondering how a campsite with a beach on Lake Garda should solve this problem. It is very simple, offering you the best of a holiday all within the same tourism establishment. No queues for parking to enjoy the cool lakefront and no effort to get there as the advantage of a beach for the use of camping guests means just that. But the benefits still continue!
Eat inside camping Eden on Lake Garda
It is now sunset, you have spent the whole day on the beach relaxing and dinner time is coming, but you really don't want to break this atmosphere by returning to your accommodation to start cooking. As if that were not enough, each member of your family seems to have agreed to differ on the eventual menu of the evening. How to avoid stress again and enjoy the last rays of the sun? Have we already talked about the restaurant with lake view and the large pizzeria inside Camping Eden? The best solution to be able to please everyone and to continue having fun until the evening without the daily thought of preparing dinner. Holiday also means this, take some time for yourself and enjoy the amenities that you cannot always have. The possibility of having lunch and dinner inside the campsite with a beach on Lake Garda will allow you to spend your holidays without additional thoughts, pampering yourself and helping you to experience the best holiday ever.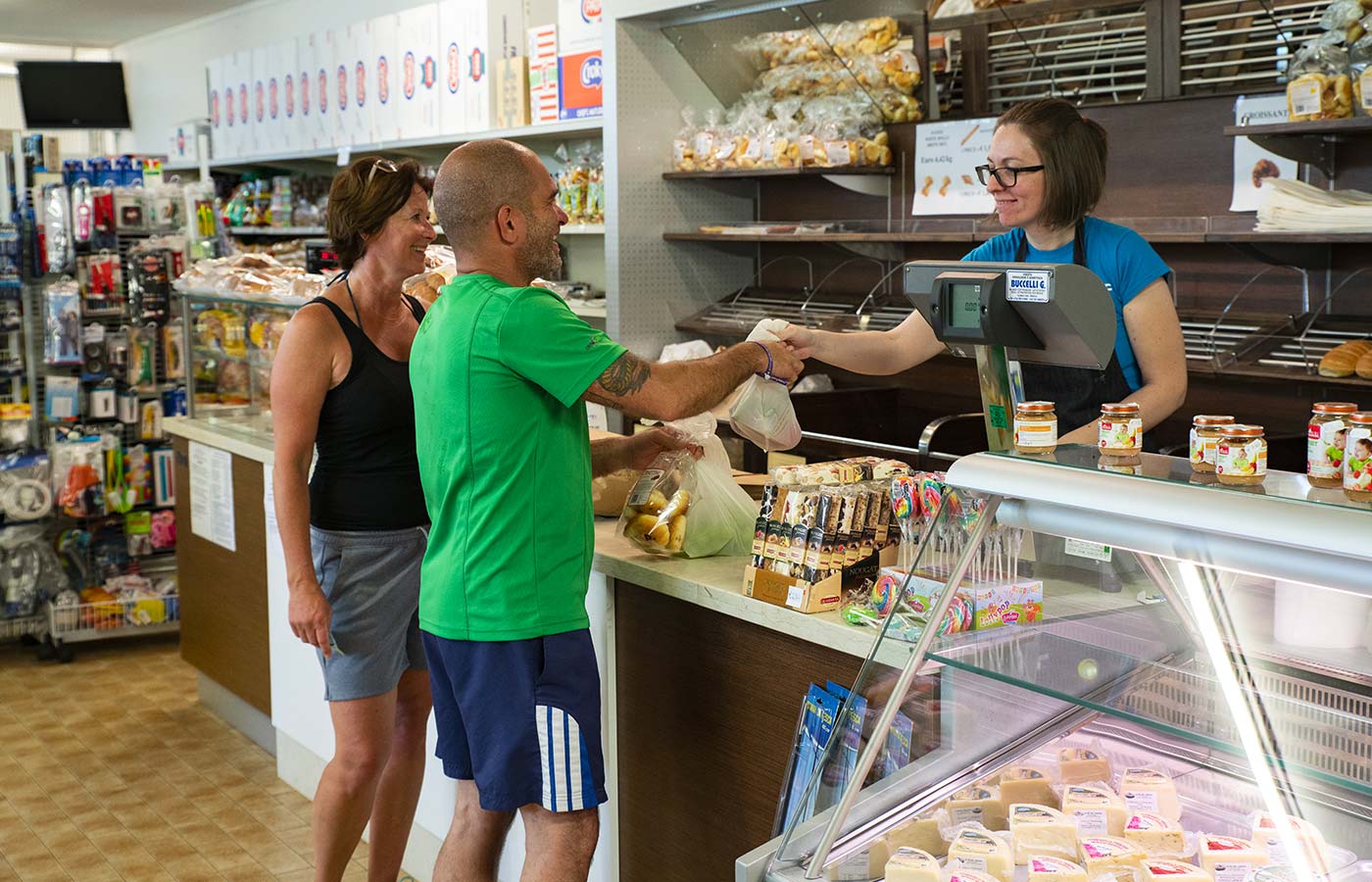 Entertainment at the campsite with a beach on Lake Garda
And as if that weren't enough, here's the icing on the cake: the campsite offers entertainment for all ages , from children to teenagers and adults. Everyone can find his own amusement dimension between playgrounds for the little ones and synthetic grass soccer and tennis fields for teenagers and adults. And finally two large swimming pools open from morning to evening where you can get together for a refreshing dip before returning to your accommodation. 
If all this seems like a dream to you, come and experience it for yourself. Book now your unforgettable holiday at camping Eden on Lake Garda !