Why choose a bungalow on Lake Garda? Very valid reasons for booking a holiday at the 4-star Camping Eden.
We all dreamed of finding ourselves in contact with nature in a holiday of tranquility and away from the sources of daily stress. The thought of relaxing in the shade of a tree or on the bank of a river caresses our imagination and takes us away with the mind. But what could make us delay is the desire to immerse ourselves in the green, while maintaining the comforts we are used to and we would not like to give up on our well-deserved vacation. It often happens that holiday moments turn out to be more stressful than expected, due to the lack of elements that can allow us to live the experiences we are offered in a quiet way. This may be due to a sleepless night such as the inability to charge the mobile phone, events that could jeopardize the well-being during the working break you are experiencing. It is therefore important to make sure that all these factors can be satisfied and present during your stay in a campsite.


If you are therefore looking for a type of accommodation that combines the comfort of a traditional accommodation with the authenticity of the campsite, the
bungalows on Lake Garda
on the Eden campsite are for you! With their equipped and functional kitchen, their pleasant living room and the terrace with the possibility of a lake view - much appreciated by the most of our guests - these housing solutions will make your holiday more exclusive and comfortable! We see in detail all the services and comforts of an accommodation in contact with nature.



Bungalows on Lake Garda: at least 4 good reasons to choose them for your holidays!

Why opt for this accommodation? The reasons are different and we can summarize them in four main points:

● to enjoy a good night's sleep in a real bed

● you will have a fully equipped kitchen with everything you need

● to have electricity just like inside a house

● because camping is by definition an outdoor activity

By choosing to spend your well-earned holiday in one of our bungalows, you will therefore enjoy a stay full of comfort and functionality, simultaneously experiencing the true emotions of camping and life among flora and fauna!


The different comforts of the bungalows on Lake Garda

We analyze in detail the different services that will make the choice of
Eden holiday village
the best answer to your needs. So let's start from the well-being of being able to rest comfortably thanks to the presence of raised beds provided with a real mattress, a factor that is absolutely not negligible. Resting is the first and fundamental holiday goal! It would therefore be counterproductive if, following a troubled night, we woke up feeling more painful and tired than the day before. For this reason the bungalow is a final solution for those who want to sleep well, but remaining always in contact with nature.

In the same way the availability of being able to cook, without being forced to eat at the restaurant every time, allows us to experience a situation of tranquility even during meals. During the holidays the restaurant can sometimes be experienced as a chaotic and stressful moment, especially if you don't go there for pleasure, but forced by the absence of a kitchen. In view of this need, in addition to the kitchens in the various accommodations, the Eden campsite is equipped with a minimarket where you can simply buy all the raw materials for cooking.

Last but not least, each bungalow is equipped with an electrical connection to allow you to charge mobile phones and computers! By the way, do you know the first thing that is forgotten on campsites and hotel rooms? Just the charger! So remember to pack it on the day of your departure!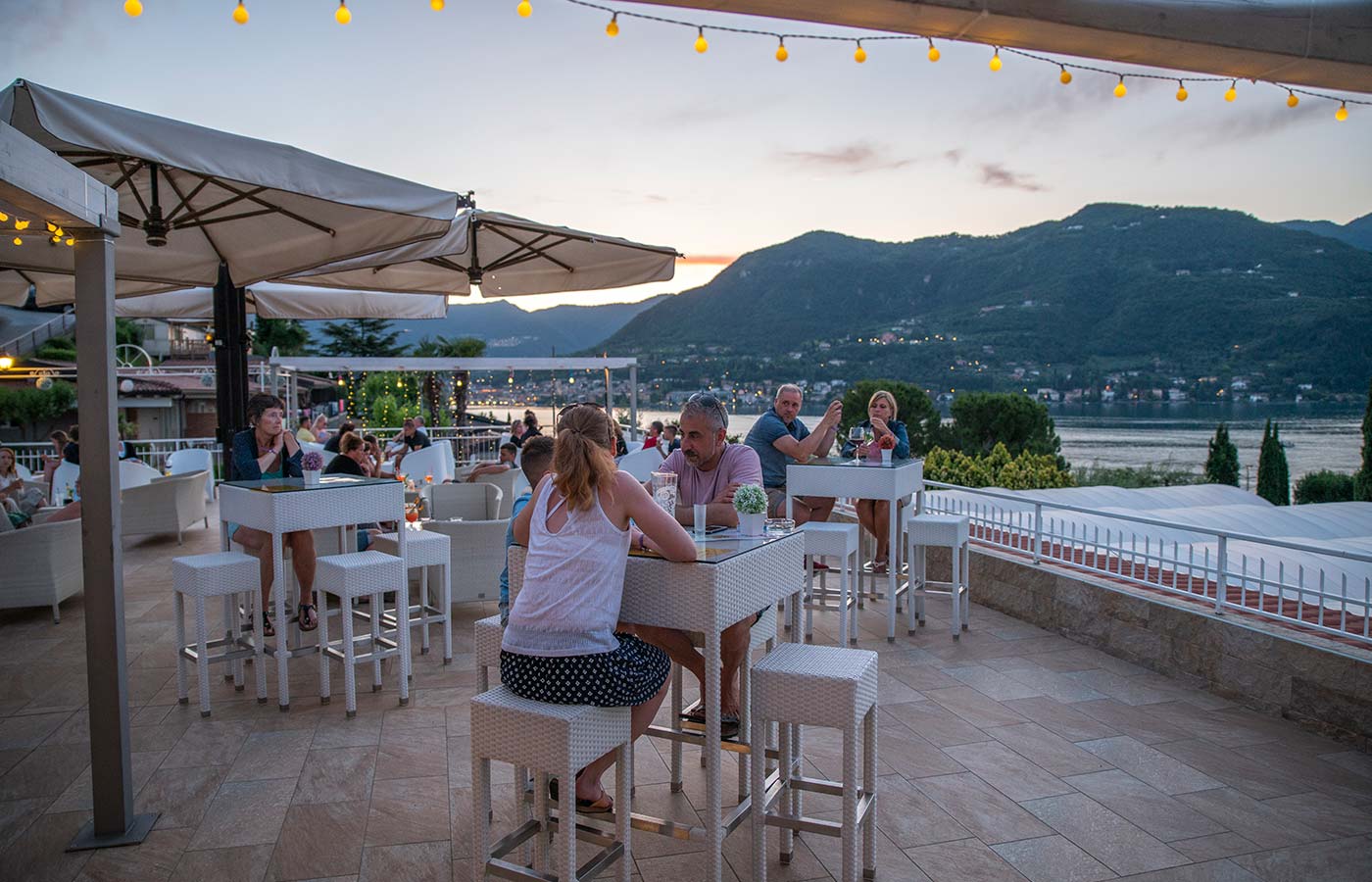 The prices and offers of our bungalows on Lake Garda
We can safely say that the prices of our bungalows on Lake Garda are super competitive and represent one of the reasons why so many guests choose this as a location! Crazy views, excellent services and great prices, what more could you ask for?
If the desire for a holiday has already begun to be felt, consult our price list immediately, in which you can find the costs of the various accommodations and camping pitches and do not forget to
take advantage of the offers for early bookings:
● 10% discount on Chalets and Mobile Homes in low season (minimum 5 nights)
● 10% discount on Chalets and Mobile Homes in high season (minimum 7 nights)
And, in addition:
1. LAST MINUTE OPENING OFFER
by booking a minimum stay of 7 nights with us by 30/04/21, you will be entitled to a 25% discount for Chalet Giglio, Chalet Deluxe, mobile home Viola, Azzurra, Paradiso, Giada and Villa Eden. Final cleaning and supplements excluded. Validity period 15.05.21 - 22.05.21.
2. LAST MINUTE LOW SEASON OFFER
by booking a stay with us of at least 7 nights by 30/04/21, you will be entitled to a 20% discount for Chalet Giglio, Chalet Deluxe, mobile home Viola, Azzurra, Paradiso, Giada and Villa Eden. Final cleaning and supplements excluded. Validity period 22.05.21 - 26.06.21.
What are you waiting for? Organize your
holiday on Lake Garda
right away to benefit from the offers and to ensure you have the accommodation you want most!
Some useful information for our guests:
The municipality of San Felice del Benaco has established a tourist tax of 0.75 euros per person per day for 4-star tourist villages, excluding children under 14 and disabled people.
It will be possible to book bed linen at a cost of 10 euros for single beds and 15 euros for double beds, while you will already find pillows and blankets in the accommodation.
It is possible to cancel the reservation with an advance of at least 40 days, in this case the amount of the deposit will be refunded to which a penalty of 50 euros will be deducted. In case of unforeseen events and if you wish to reschedule your trip,
Ergo travel cancellation insurance
is available.
You just have to book your trip now, we look forward to seeing you on Lake Garda!
For more information, do not hesitate to contact us!