Pitches on Lake Garda on terraces or separated by hedges. Discover all the services at your disposal.
When we think of a camping holiday, the first image that comes to mind is certainly that of a tent, which we could define as a mobile home that allows us to rest during our travels. The tent is not just a complex of fabrics and irons that can be assembled and disassembled at will, it is a structure that in some parts of the world is used daily as a living accommodation, a house with flexible walls that allows you to experience the rooms in a radically different way comparing to our usual concrete house. In fact, it offers a contact with nature that goes beyond the spatial dimension and reconnects us with the environment around us. Here, living a journey through a tent will allow you to discover new ways of living the world. To help you in this discovery, the privileged space is undoubtedly that of the pitches on Lake Garda, a place to immerse yourself in the vegetation and to enjoy the relaxation and services offered by camping Eden.

Pitches on Lake Garda in a dream location!

Our pitches on Lake Garda are set in a fairytale context: the Eden campsite, in fact, is located in San Felice del Benaco, on the western shore of Lake Garda, in the province of Brescia. San Felice del Benaco is an ideal place for holidays and for relaxing moments.
All the areas around San Felice are so beautiful that in the past this land had earned the name of Sinus Felix, which means happy inlet! Absolutely not to be missed is a trip to the Island of Garda, which is the largest of the Benaco islands and is located opposite the promontory of San Fermo. The island is about 600 meters from the shore and the nearest starting point to reach it is the pier of Porto Portese. It generally welcomes visitors from April to October, so what better time than next Easter - which we remember will fall on Sunday 21st April - to organize a trip?

This oasis of peace was home for a long time to the opera singer Adelaide Malanotte, a sentimental friend of Lechi, so dear to Foscolo and a wonderful interpreter of Rossini's works. Should we add anything else or what has been said so far is enough to make you rush to book our pitches on Lake Garda ?!




Pitches on Lake Garda to enjoy all the services of Camping Eden

By booking our pitches on Lake Garda you can enjoy all the services that Camping Eden offerts to its guests. In particular, in our campsite you will find:


- large park with garden
- private beach
- swimming pools of various depths

- waterslides

- toilets

- bathroom for people with disabilities
- showers and washbasins

- bar

- restaurant

- pizzeria

- minimarket

- game room

- Satellite TV

- sports fields

- children's playground

- ATM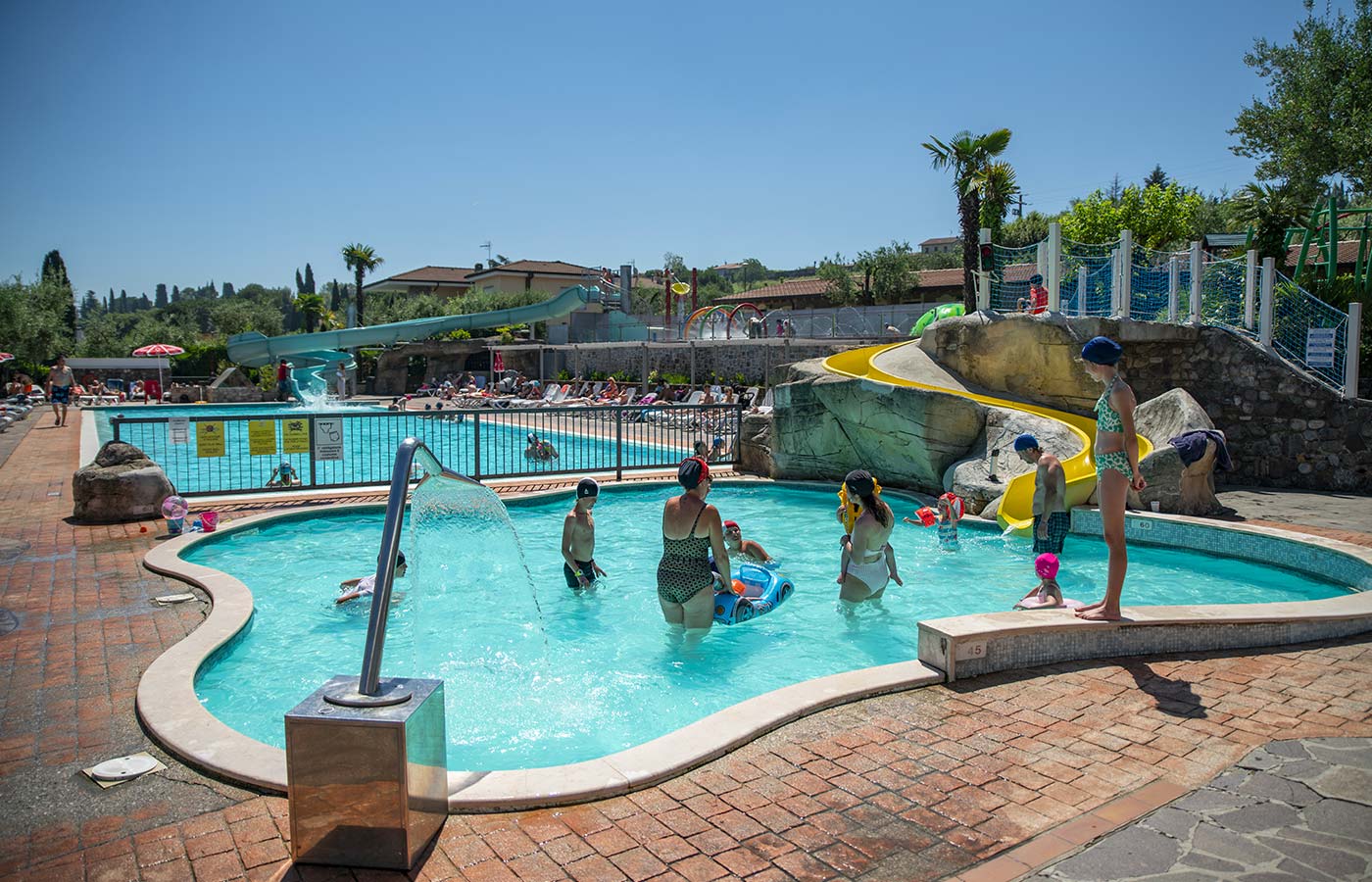 Advice: what to bring with you to the pitches on Lake Garda
There are many elements to ensure that your pitch on Lake Garda does not lack any comfort. According to your needs you can decide to provide you with a kitchenette or camping stove for the preparation of lunches and dinners, a gazebo to create a shaded area, reclining chairs and a table so you can always have a support surface. All this is optional, but the truly indispensable and central thing is the tent. There are different types that you can build up on the pitch on Lake Garda:
- Canadian tent
- Igloo tent
- Cottage tent
Each of these can accommodate more people based on the size of the structure, but also your four-legged friends if you wish. In fact, camping can also be an ideal solution for your dogs, let's talk about it in this article!

Pitches on Lake Garda: an oasis of tranquility and peace!

There are many reasons why more and more people opt for pitches on Lake Garda, when planning a vacation. Do you want to wake up in the morning with the chirping of birds and the rays of the sun that warm you through the tent or the window of your camper? Do you love spending your dinner outdoors, breathing in the fresh night air? Do you want to feel like at home, without having to turn on a mortgage to allow yourself a few days of well-deserved relaxation? Then the pitches on Lake Garda are the ideal solution for you!
Among the countless advantages, we include only as an example:

- the relaxation that this solution offers
- the possibility of discovering the surroundings
- the activities offered
- silence and privacy
- the entertainment
- competitive prices and the possibility of
 taking advantage of special promotions
- the nature in which they are immersed               


Don't wait too long, book the best pitches on Lake Garda in advance and take advantage of the special offers. Our oasis of peace and tranquility awaits you!