Fantastic location, excellent facilities and great prices? It is possible, by taking advantage of the camping offers on Lake Garda Eden.



Are you looking for the ideal location for your summer holidays, but keeping an eye on the costs? You can choose excellent facilities and wonderful places by keeping an eye on the offers, taking advantage of discounts and promotions to spend a dream stay at excellent prices. Among the favorite destinations for Italian and foreign tourists we have Lake Garda, an area to be explored and which will guide you to discover its landscapes and the countless activities that you can do once you arrive.

8 reasons to choose Lake Garda as your holiday destination
Do you know why the Garda area attracts so many people every year? We show you eight reasons that will make you fall in love with the place:
1. extraordinary nature, wild, green and luxuriant
2. peace, relaxation and tranquility away from the hectic pace of the city
3. Ideal location for families, safe for children and full of fun and activities
4. Fresh water for worry-free diving
5. large and free beaches
6. possibility to do lots of outdoor sports
7. great food and excellent wine  
8. panorama and breathtaking views
The list does not end here, you just have to come and discover all that Lake Garda has in store for you, with the certainty of a holiday suitable for adults and children. Remember that in order to fully relax, choosing the right accommodation for you is of fundamental importance. This is why the Eden Tourist Village offers you a wide choice of facilities where you can stay in comfort and always surrounded by nature.

Eden and offers for camping on Lake Garda
Our campsite is located on the west coast of the lake basin, in a slightly elevated position, in the municipality of San Felice del Benaco, near Salò. This year we offer unmissable offers for camping on Lake Garda for the spring and summer period 2021, all thanks to the advance booking that will allow you to save and organize without stress (
click here for more information on travel insurance
) and in advance all the details of your holiday period, so that you don't have to worry about a thing anymore. Our structure consists of a huge area dedicated to
camping lovers
, where you can stay with tents, caravans and campers, and several
apartments and mobile homes
for those wishing for comfort and tranquility. The possibilities are therefore very wide, to allow everyone to experience the holiday of their dreams, in line with everyone's needs.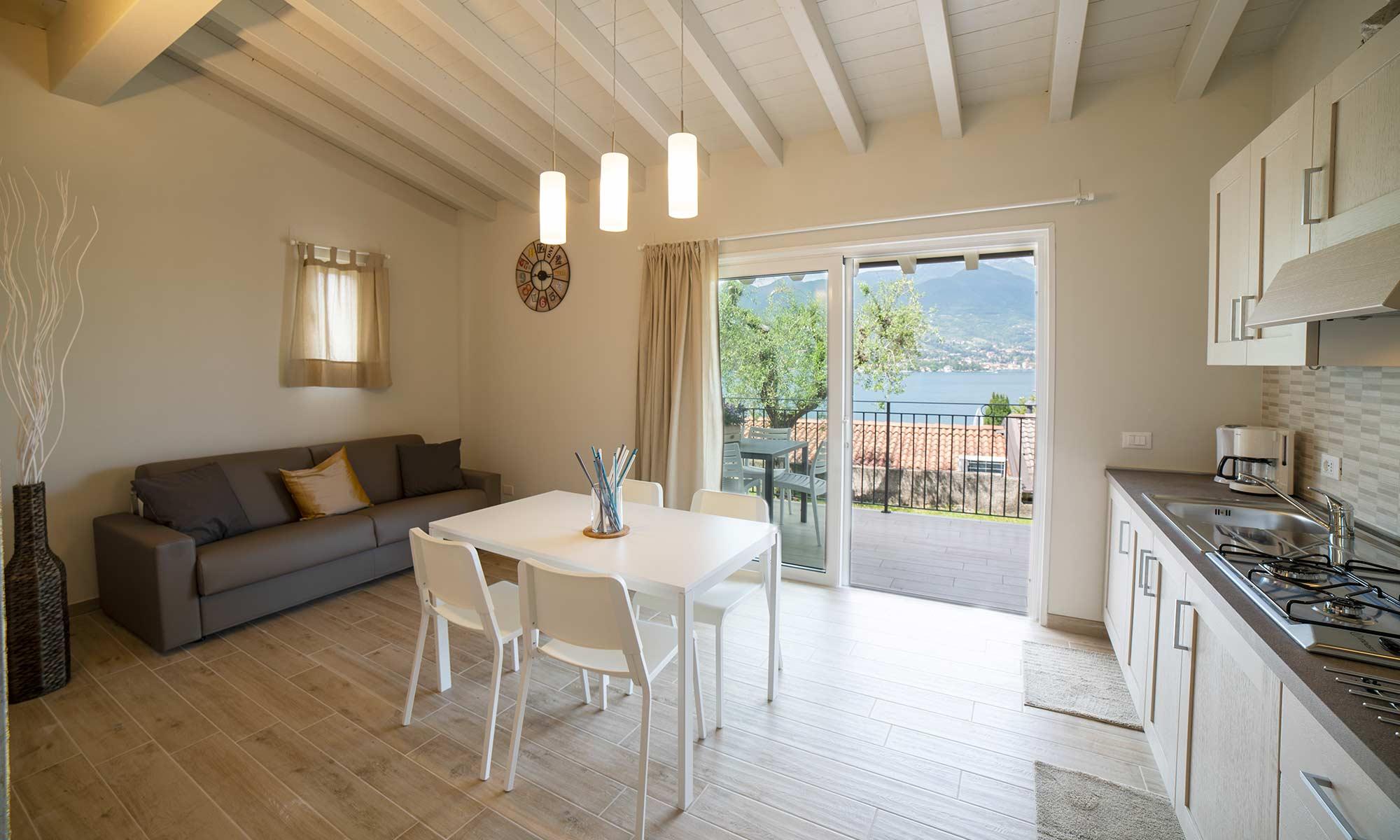 Offers for camping on Lake Garda: book early
We come to the advantages that you can benefit from by booking your holiday now. For a very short time you will receive a 10% discount for both high season and low season stays. The features to benefit from this offer for camping on Lake Garda are very simple. Just book:
● for low season a minimum of 5 nights in a chalet or mobile home
● for high season a minimum of 7 nights in a chalet or mobile home
You will thus have access to an immediate discount on the total amount of your stay, which will allow you not only to save money, but also to organize your stay right away, ensuring you the accommodation you want most. Don't forget to check the status of offers and updates on our dedicated page.

Offers for camping on Lake Garda: services available
The Eden Tourist Village not only allows you to save on your accommodation, but also guarantees you a series of services that make the structure equipped for your every desire. In fact, there are two large swimming pools, one for adults and the other designed for younger children, a multipurpose field and one of synthetic grass to play tennis and football. You will also find an equipped children's playground, a games room and a TV and the inevitable restaurant and pizzeria to pamper you at lunch and dinner.
For more information, do not hesitate to contact us!