Tips for deciding on the perfect accommodation in which to stay for an unforgettable stay in the Garda area. We offer you a beautiful apartment for your holiday on Lake Garda.
The organization of the perfect summer stay begins with the decisions on the destination to go to and on the structure where to settle for the duration of the holiday period. Once the location has been decided, that is the wonderful Lake Garda, what remains to be defined is the type of accommodation in which to stay, which allows you to feel completely at ease and offers you all the comforts you want. If your goal is to be able to relax in the best possible way, how about opting for an apartment for your holiday on Lake Garda? The
Eden tourist village offers among the various choices
, different types of chalets that combine comfort, privacy and breathtaking views, all surrounded by the paradisiacal Mediterranean vegetation typical of these areas.
Types of apartments for a holiday on Lake Garda
Each accommodation is designed to accommodate from 2 to 6 people, depending on the choice, and has the characteristics of an urban home, with the advantage of being surrounded by greenery and a few steps from the lakefront. Each holiday apartment on Lake Garda has a private bathroom, kitchenette with living room and separate bedroom. According to your needs, it will be possible to book:
●
Chalet Marty
(2 people)
●
Chalet Marty
(4 people)
●
Chalet Giglio
(4 + 2 people)
●
Deluxe Chalet
(4 + 2 people)
You will find a large outdoor terrace as well where you can have lunch and dinner with a sensational lake view.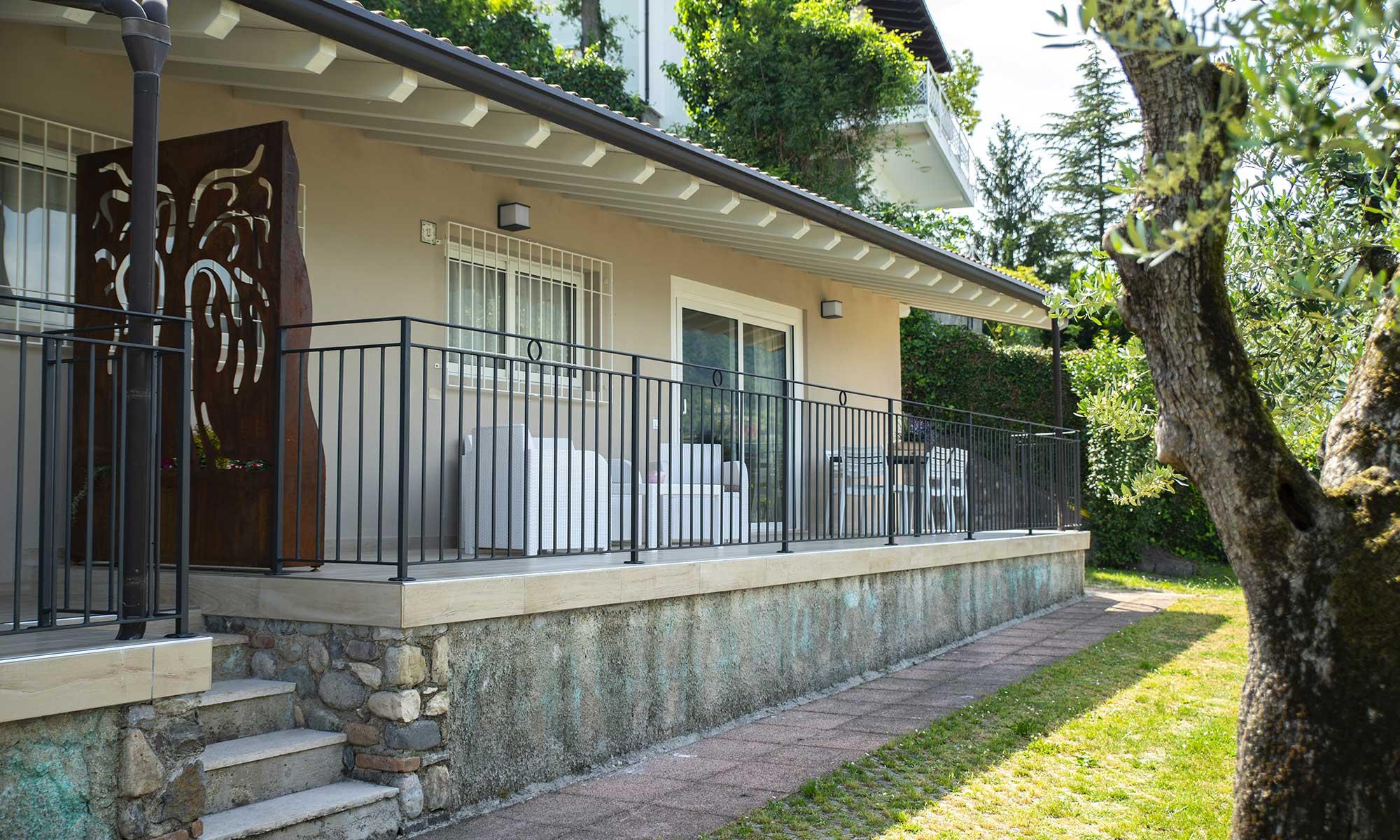 Advantages of an apartment for a holiday on Lake Garda
Choosing this type of accommodation will allow you to enjoy the holiday in total serenity, without having to worry about setting up tents and getting camping mats. Although
camping
in the traditional way is still a very popular option, the possibility of maintaining all the privileges of staying in nature, combined with the beauty of an elegant and comfortable accommodation, attracts more and more people. This is because it allows you to immediately book an apartment for your holiday on Lake Garda that you like and that has all the features you require, relieving you of one of the greatest stresses in organizing a trip, namely the decision of the structure in where to spend this period, which will affect the entire stay. To ensure relaxation and comfort, the best choice you can make is therefore to opt for a chalet in the Eden tourist village. We assure you an unforgettable holiday, full of adventure and natural beauty in the shade of the olive trees of our campsite! What are you waiting for,
book your holiday now
, you won't regret it!
For more information, please do not hesitate to contact us.